Docken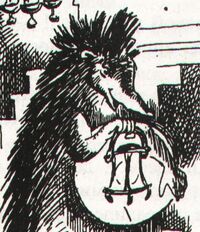 Birthplace:
Mistmantle Island
Species:
Hedgehog
Gender:
Male
Family:
Thripple (wife)

Hoppen (son)
Mopple (daughter)

Appears in:
Books:

Urchin of the Riding Stars
Urchin and the Heartstone
The Heir of Mistmantle
Urchin and the Raven War
Docken was the husband of Lady Thripple and father of Hope and Mopple. He was allied with the Hedgehog Host, a group of miners. 
He was a guard to the throne room and stayed loyal to King Crispin when his comrades betrayed him, even fighting against them when they attacked the throne room. He was made a Captain and fought bravely in the Raven War.
Ad blocker interference detected!
Wikia is a free-to-use site that makes money from advertising. We have a modified experience for viewers using ad blockers

Wikia is not accessible if you've made further modifications. Remove the custom ad blocker rule(s) and the page will load as expected.